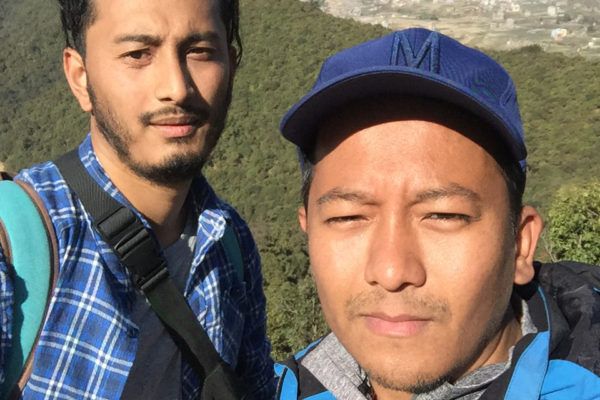 (on the left is Nigel and on the right is Ujjwal)
How did the idea emerge?
The idea of Yatri Supply emerged when we were trekking to Mardi Himal at the Annapurna Circuit. I had then left my work as a brand consultant, and wanted to travel around Nepal and also wanted to figure out what I wanted to do with my life further on. The idea was very simple; we just wanted to find solutions to small problems that we normally faced during our travels. For instance, a waterproof travel case for your phones, a pocket notebook to log in your adventures, a camera strap that can be used for emergencies. We wanted to make travel more fun, organized, and less troublesome.
What were the challenges that you had to go through during Yatri's early days?
In the early days, a lot of people said that we should back out and this was not the venture we should be opting for; we were told go out there and look for a job and were assured that way we would be financially sound. Another challenge was when we used to go out to get the materials for our products; it was really hard to get the quality that we were looking for and even if we find the quality, the seller would treat us like a walker-by and not buyers as we asked for small quantity and not the other way round. Getting the materials was the first half; designing products that are functional and having those sketches come to life through stitching was the second-half. The designs we make and are making takes more than just a few sketches; we keep trying to bring out the most in a product in all the ways we can and that sometimes takes days before we finalize the design. Now comes the stitching part. Again, people want to do work in bulk and care more about the quantity than quality but we believing in the opposite of it had a hard time finding local makers that shared the same belief as we did. All these challenges have been a lesson in disguise for us and starting Yatri has taught us so many lessons in so many ways.
What thoughts have you put in your products?
See, we love functionality in the products that we use and we have tried to pack as much as we can in ours as well. The camera straps that we produce uses paracords in the lower half and the upper half is made of fabric which has cotton and polyester mixed together. Times when your bag rips open out of nowhere and you have to tie your bag together or when you have to tighten and knot your arms or legs so that the infection or venom doesn't go through; our paracords comes in handy as you can detach and use it for the purpose that you need it for. We have used the fabric as above as it does not causes allergies, rashes, and redness which the normal stock camera straps do. We want travelers to carry their cameras without a worry in the world.
The same goes for our explore notebooks. While traveling a train of thoughts, poems, stories run through our mind but the notebooks avail are only made to fit in backpacks. Our notebooks are of the size that goes and fits right into your pockets; so whenever you have the urge to write; your notebook is just a pocket slide away.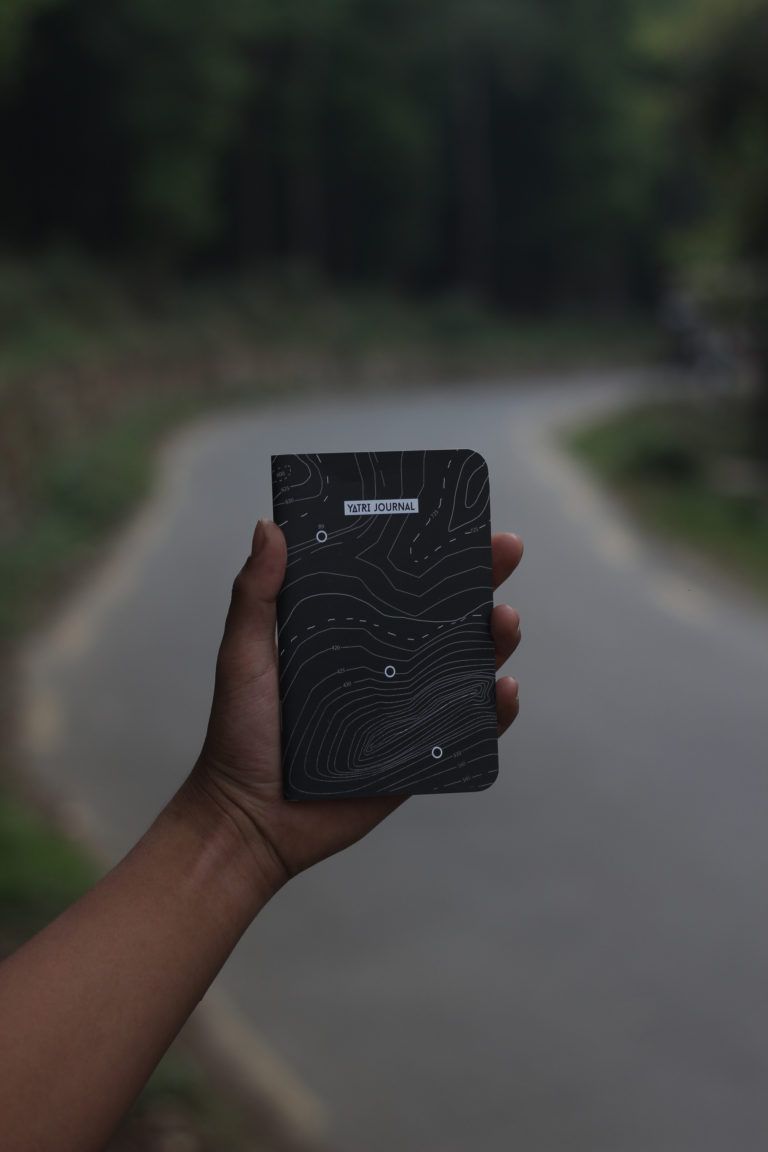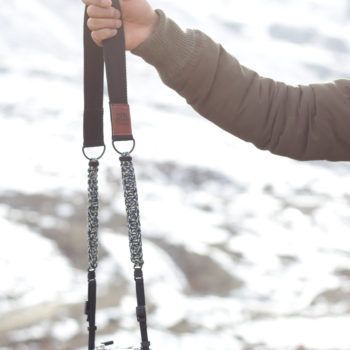 How does Yatri operate?
We both work on the designs that we produce. I take care of our social media, photos, videos, and branding of the company; Nigel is the product designer of Yatri and he also handles the vendors and deals with local makers for production. We design our products and as mentioned earlier we outsource the production to the local makers here.
What would you want to say to people out there sharing the same journey like yours?
Ujjwal: You need to dream big but take small steps as those small steps will eventually help you achieve that big dream of yours. Believe me, an idea, whether good or bad, small or big, is just an idea, unless you act on it.
Nigel: Nothing happens overnight; so work on what you believe, have a bit of patience, your vision will shape up and come to life.
Where can we find Yatri's products and what are the upcoming products that we fellow Yatris can look forward to?
Our current products are camera straps and explore notebooks. You can find our products at "The Local Project" which is in Jamshikhel in the same campus as Evoke Café and Bistro. We are working on designs and prototypes of travel bags and laptop sleeves which will roll out real soon.
Any opportunities to work with you at the moment?
Definitely, we are looking for content writers and graphic designers to work with; if anybody out there is interested in working with us hit us up on our socials: